FORZA Soccer Training Marker Cones [10 Colours]
FORZA Soccer Training Marker Cones [10 Colours]
PROFESSIONAL TRAINING AGILITY MARKER CONES
DURABLE AGILITY CONES
Boasting a heavy plastic design to easily deal with impact, the agility markers can be used in all weather conditions. The durable design is lightweight enough to be easily carried in a kitbag.
MULTI-COLOURED MARKERS
Packaged with a plastic cone storage holder for easy transportability, the range of fluorescent cones ensure easier visibility in winter which minimises the chance of player collision.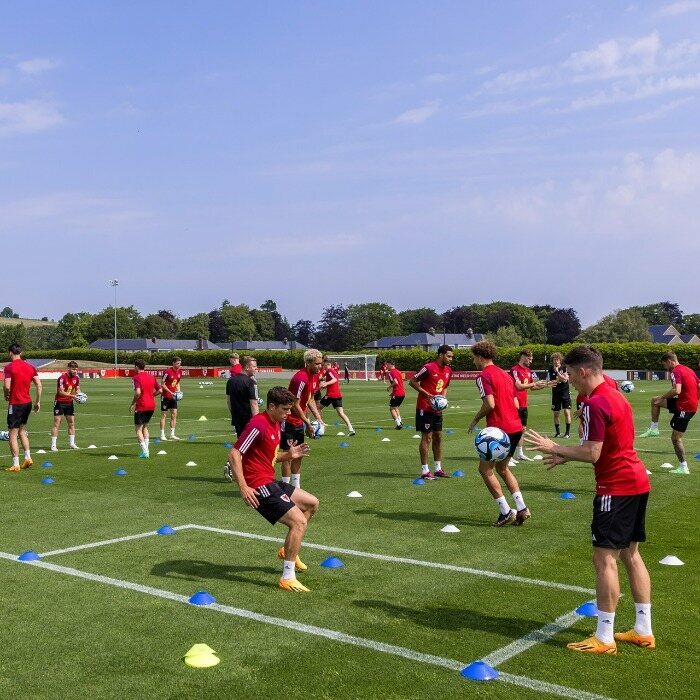 PROESSIONAL COACHING EQUIPMENT
The FORZA Training Marker Cones are used by coaches West Ham Ladies, meaning these training cones are at the elite level for athletes looking to upgrade their training sessions.
Description
Add A Splash Of Color To Your Soccer Coaching Drills With These High Quality Multi-Colored Soccer Training Marker Cones
Marker cones are an essential piece of training equipment for coaches and clubs of all standards, and these FORZA multi-colored soccer cones are of the highest quality. Suitable for marking out the perimeters of any soccer training drill and small-sided practice match, the highly visible agility cones will lead to greater focus by creating clear and vivid training pitch markings. The best soccer training aids for any level of coaching, you can put your squad through their paces in cone drills for speed as well as close control ball work with this versatile soccer coaching equipment.
Create florescent and easy to spot pitch markings with 10 color options available
The training marker cones have been expertly designed with 7in width, 2in height and a weight of 1oz
Manufactured from highly durable weatherproof plastic which won't become instantly damaged when trod on
Available in packs of 50 or 1000 and suitable for training drills as well as pre-match warm ups
A convenient carry stand is included which allows for quick and easy transportation between playing pitches
Train all year round with these weatherproof soccer marker cones. Made from exceptionally robust plastic which offers protection against collisions and the weather, the long-lasting practice cones will provide consistent and effective training of a wide variety of skills and fitness attributes. The plastic cones have a multitude of uses, such as kids marker cones for matches and warm-ups for seniors. Emblazoned with the FORZA branding, these professional soccer training cones feature the mark of quality, providing piece of mind that these are the best marker cones on the market.
The set of cones are available for selection in packs of 50 or 100, allowing coaches to stock up on long-lasting training equipment for years-worth of use. Suitable for use during low-visibility and night-time training, the multi-colored cones come in a range of ten striking colors which are incredibly clear and vivid. There are multi-colored, orange, electric blue, sky blue, black, red, orange/yellow, pink and white marker cones available, providing vibrant markings which highlight the borders of training drills. Coming equipped with a carry stand, the cones can be collect and carried with the greatest of ease.
PLEASE NOTE: Carry Stand comes included for ease of transportation
Specifications
FORZA Training Marker Cones Specifications
Colours
Multi-Coloured (Blue, Red, Yellow, Green & Orange)
Orange
Orange And Yellow
White
Pink
Red
Yellow
Black
Electric Blue
Sky Blue
Dimensions
Width – 18.5cm (7.5 inches)
Height – 5cm (2 inches)
Hole Diameter – 5cm (2 inches)
Weight – 28g (1oz)
Material
High-strength plastic manufacturing
Heavier design for stability
Suitable for all playing surfaces
Miscellaneous
Suitable for a range of sports, including football, tennis, rugby, cricket, basketball, lacrosse, Gaelic football, American football, baseball, netball, volleyball, badminton, pickleball, hockey, ice hockey and more
Also suitable for fitness drills at home or in organised club training
Available in packs of 50 or 1000
Don't just take our word for it
Want to chat?
Contact us here and we'll get back to you as soon as possible.
Super fast shipping
Express shipping available
Questions & answers
Ask fellow customers what they think!
Hide Q&As
Questions & Answers
No one has asked a question yet!